Let's go camping for Easter 
Easter in the Cayman Islands is a time when locals and visitors gather at popular camping spots such as the beaches along the Queen's Highway in East End, around Rum Point, and along Seven Mile Beach to spend the long weekend outdoors. This tradition is a fantastic opportunity for people to disconnect from technology and enjoy the natural beauty of the island.
Camping Activities
Activities such as swimming, fishing, hiking, playing games, and campfire gatherings are common during this time. It's a time for families to bond, relax, and create lasting memories.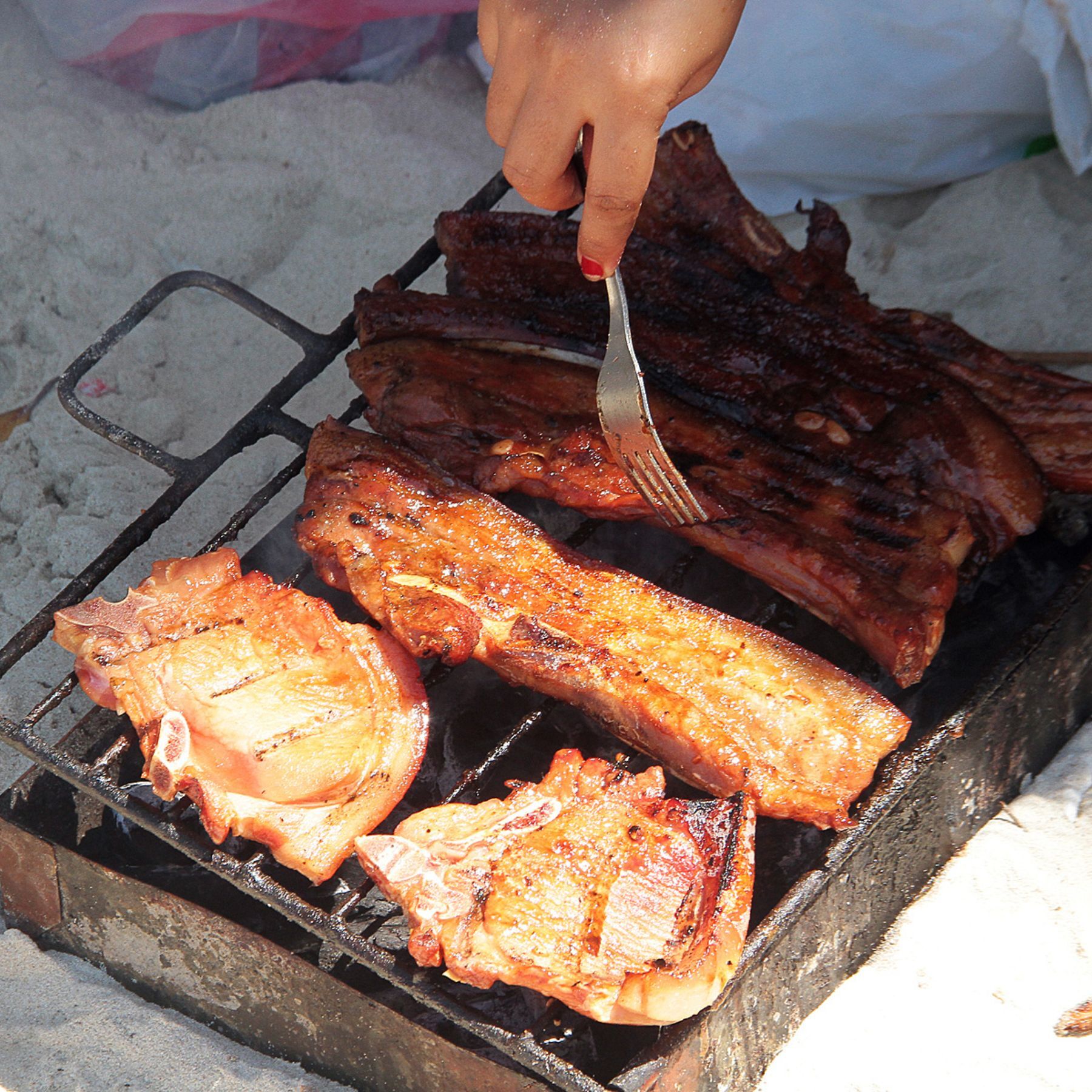 When camping on a beach in the Cayman Islands, there are a variety of food choices available to campers. One option is to bring your own food and cook it over an open flame or on a camping stove. This is a wonderful way to enjoy a homemade meal while taking in the beautiful scenery of the beach.   Burgers, hot dogs, and sausages are classic beach grilling options and can be easily cooked over an open flame. For a healthy and flavorful option, chicken kebabs can be made with marinated chicken and fresh vegetables.
Another popular choice to cook on a grill is seafood.  Shrimp, fish, or scallops are delicious and quick to cook.  These can be marinated in a variety of sauces or seasoned with herbs and spices to add flavor. 
For those who prefer a vegetarian meal, grilled vegetables, such as corn, zucchini, and peppers, are a tasty choice. They can be wrapped in foil or skewered and grilled to perfection.  Add a sweet & sour drizzle for something extra special.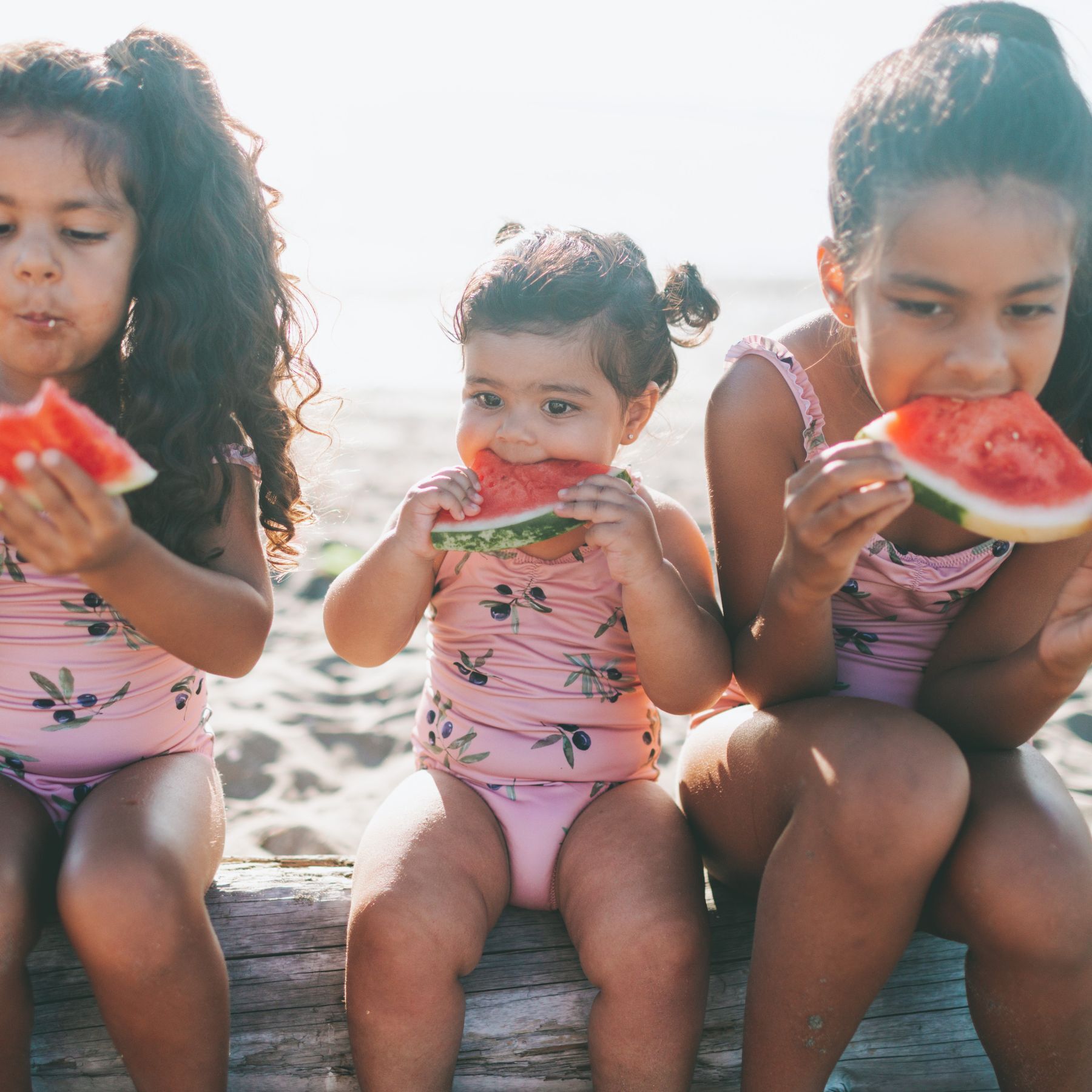 For some, cooking on the beach is not that appealing, and prefer to choose foods that don't require cooking or heating up.   Fresh fruit, such as watermelon, grapes, and berries, are refreshing and easy to eat. Cheese and crackers, hummus and pita, and cold-cut sandwiches can be made ahead of time and are perfect as a camping meal.  Salads, such as pasta salad or potato salad, can be made ahead of time and packed in a cooler.
Cayman Island Beach Day
We all know that spending time in the sun and sea builds a healthy appetite so ensure you pack enough snacks like chips, nuts, trail mix, and granola bars.  Don't forget to bring plenty of drinks, such as water, juice, or iced tea, to stay hydrated in the sun.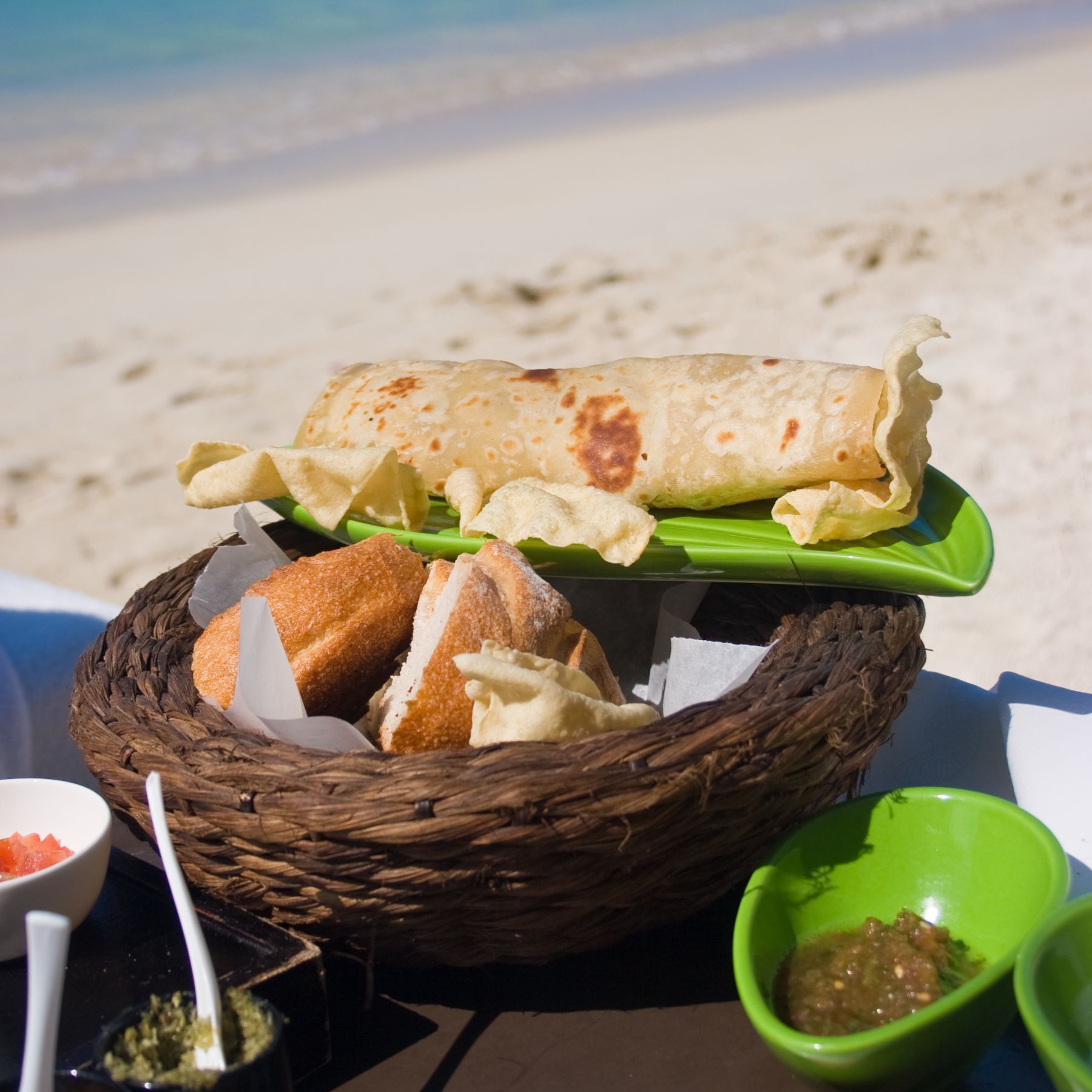 Easter Snack ideas
Thinking of what to cook when camping can be a difficult task so here are a few ideas.  All you need is available
from Hurley's
.
Breakfast:
 

Boar's Head Breakfast Sausage

 

Boar's Head Traditional Bacon

 

Eggs

 

Butter croissants

 

Grated Boar's Head American Yellow Cheese
Morning snack time:
 

Variety of fruit

 

Crackers

 

Cream cheese
Lunch:
 

Dinner rolls or bread of your choice

 

Boar's Head Roast Beef – sliced

 

Boar's Head Pepper House Gourmaise

 

Boar's Head Smoked Gouda Cheese / Boar's Head White Vermont Cheddar
Afternoon snack time:

 

Pretzels

 

Boar's Head Salami / Boar's Head Chorizo

 

Baby tomatoes

 

Baby carrots
Dinner:
 

Any meat to BBQ

 

Corn on the cob

 

Jicama coleslaw

 

Mac & Cheese
To make your camping experience seamless, we put together a checklist so you can ensure that you have everything you may need.
Food Checklist:
 

Food – Plan and pack meals that are easy to prepare and don't require prolonged refrigeration.

 

Cooler – Store perishable food and drinks in a cooler with ice.

 

Cooking equipment – Bring a portable stove, fuel, pots, pans, and a grill.

 

Utensils: Don't forget to pack utensils, cutting boards, plates, cups, napkins, washcloths, etc.

 

Water bottles – Stay hydrated and bring enough water for the duration of your camping trip.

 

Garbage bags – Keep the campsite clean and dispose of trash properly.
Other:
 

Tent – Make sure it is waterproof, sturdy, and big enough to accommodate everyone.

 

Sleeping bags – Choose ones that are appropriate for the weather conditions.

 

Sleeping pads – These will provide insulation and cushioning from the hard ground.

 

Beach chairs – Bring chairs for relaxing on the beach.

 

Umbrella – Protect yourself from the sun and provide shade.

 

Beach towels: Bring extra towels for swimming and lounging on the beach.

 

Swimsuits – Pack your swimsuits for swimming and water activities.

 

Games – Domino's, cards, cricket, and football are fun games to play.

 

Sunscreen – Protect your skin from harmful UV rays.

 

Bug spray – Keep the bugs away and avoid getting bitten.

 

First aid kit: Be prepared for minor injuries with a basic first aid kit.

 

Flashlights and/or lanterns: It can get dark on the beach at night, so bring sources of light.
Although Easter camping has become a popular tradition in the Cayman Islands, it's important to note that campers should always respect the environment and adhere to local regulations to preserve the beauty of the island for future generations.  Camping on a beach offers a unique and unforgettable culinary and outdoor experience.  With a little planning, you can enjoy a delicious and stress-free time with your favorite people.