Looking for the best-baked goods in the Cayman Islands? Hurley's Bakery might just be the edible highlight you are looking for! Here's why.
Few things rival the taste, scent, and satisfaction of freshly-baked goods. The art of baking is an ancient one, with roots on almost every continent. It has evolved over time, as have regional classics. North America is famous for its cheesecake and cinnamon rolls, Europe for its croissants and baguettes, and the Caribbean for rum and pineapple cake. At Hurley's Bakery, you get the best, baked goods, from across the globe in one convenient place. Plus, if you are visiting, you don't even have to leave your accommodation to get it!

There's no denying it: Hurley's Bakery is one of the best in the Cayman Islands.  We offer a massive variety of freshly baked goods to suit every taste and occasion, as well as personalized birthday cakes for shoppers. This means you can consider any event catered for with the best bites that the island has to offer!
What baked goods do we have? We're glad you asked! The list is endless but some of the highlights at Hurley's Bakery include muffins, pies, breakfast pastries, donuts, tarts, bread, bagels, and customizable made-to-order cakes and themed cookies. We also produce hundreds of baked goods fresh every day, which is evident from the scent of just-baked treats that welcomes you as you enter the doors. Whether you're after savory or sweet (or both) we have everything you need to make your holiday a delicious one.

Make it personal
At Hurley's, we understand that each person has individual needs. We also know that allergies are becoming increasingly common (and we wouldn't want your holiday ruined by an unexpected reaction). That's why we also offer gluten-free cakes, wraps, breads, tortillas, and bagels to cater to people who are intolerant to it. That way, everyone gets to experience the best-baked goods available on the Cayman Islands without experiencing any side effects (other than craving more!).
Make it special
Are you celebrating a special occasion while you are on holiday in the Cayman Islands? Whether you are on honeymoon, celebrating Valentine's Day or an anniversary or even a milestone birthday, Hurley's Bakery produces speciality sweet treats that will give you even more reason to celebrate!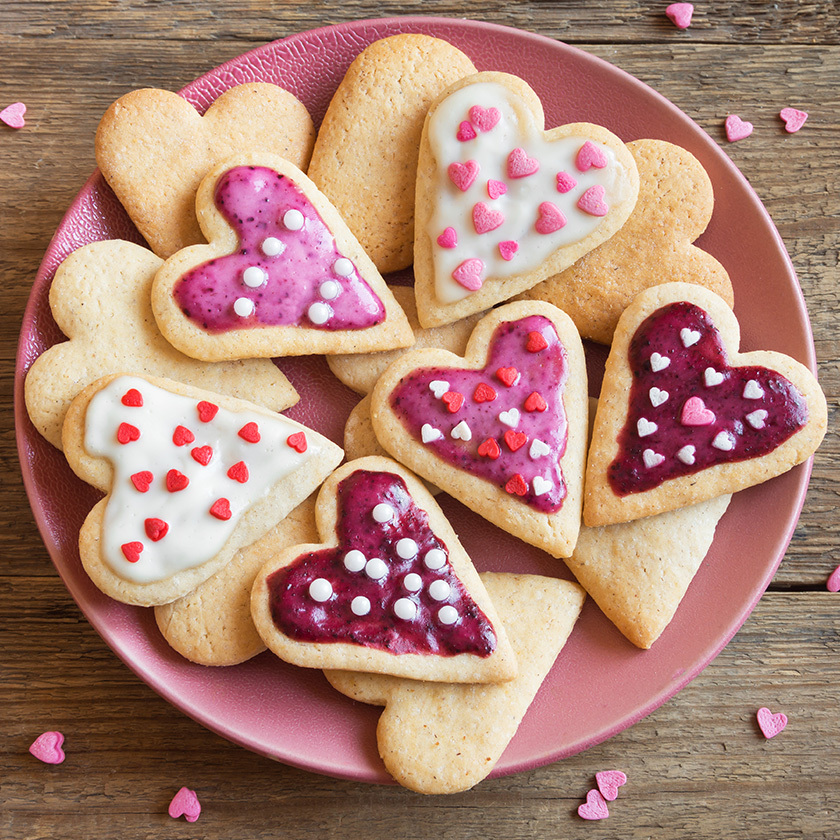 We believe in quality and variety across all our offerings. This is why Hurley's Marketplace also offers speciality holiday bakes, seasonal products and personalised cakes so that any and every occasion is catered for. Our team of passionate expert bakers have some of the best cake-decorating skills in the Caribbean and are more than capable of ensuring that your event is extra special.
It's not just stunning decorative icing in the colors of your choice that our bakers are able to produce. We can also add an edible photograph or piped message on top of one of our famous sheet cakes to elevate your event and make someone's day – or holiday – even more memorable.
Make it convenient
The last thing anyone wants to do when they are on holiday is to spend a lot of time trawling the aisles of the grocery stores. Purchasing your essentials online at Hurley's Marketplace means less time in the shops and more time enjoying the island's world-famous coastline. There are two great options that will make getting your food and baked goods quick and easy:
Click & Collect: If you would like to pick up your groceries en route to your accommodation or day at the beach, you can do this by selecting this option at checkout. Our convenient location

 allows you to save on delivery fees and your goods will be assembled and ready to go in minutes. 

Island-wide Delivery:

Starting at just $9.95 per trip, Hurley's Marketplace offers island-wide delivery to your door. Select what you want to purchase and get it delivered to your door on the same day. Why waste your vacation worrying about what to eat?
You can also preorder and schedule your pick-up or delivery so that it is ready for you from the moment you step foot on the island. We are conveniently located just five minutes away from Owen Roberts International Airport and can have your items ready to go. Now you don't have to worry about what you're going to eat because, with Hurley's Marketplace, you can consider your edible needs met!
What else do we stock? 
It's not just baked goods that we specialise in at Hurley's. We also stock other fresh items you might need to make your trip a hassle-free one. This includes everything from meat, dairy, fruit and vegetables. At our deli, you will find artisanal eats and specialty cheeses to accompany sundowners (with drinks also being available for purchase via our app and in-store).  We are the exclusive stockist of Boar's Head Brand Delicatessen meats, cheeses and condiments that will leave you wanting more.  We also have frozen food options for days when you need to whip up an easy meal and a selection of baby food. And it's not just human food we stock but grub for your pet, too!
If you have left any personal care products behind on your trip to the Cayman Islands, don't stress! Hurley's also offers a wide range of beauty and personal care products. This means that you can consider any and every need catered for when you are on holiday so that you can stress less and relax more. 
All that talk of bread and cake got you craving some carbohydrates? Click here to install the Hurley's app so you can get your quick fix of sweet, savoury, and scrumptious baked goods with same-day delivery around the Cayman Islands.