Hurley's is thrilled to introduce its groundbreaking new loyalty program, Hurley's maX! Building upon the foundation of the successful Hurley's Advantage program, which debuted in 2020, Hurley's has reaffirmed its commitment to innovation by introducing a program uniquely designed to elevate customer value and convenience.
Discover Hurley's maX?
Hurley's maX marks a new era in loyalty programs where customers receive maXimum benefits for choosing Hurley's as their preferred grocery retailer. This comprehensive program offers exclusive member discounts, accelerated points accumulation, personalized digital discount coupons, and strategic collaborations with third-party partners to amplify rewards and advantages.
Gone are the days of only earning 1% back on your grocery shopping. Members can now easily accumulate the minimum redemption threshold of 10 000 points or $10.00 in just a single shopping trip. Imagine the possibilities of building a savings fund to indulge in extras during holidays like Thanksgiving and Christmas.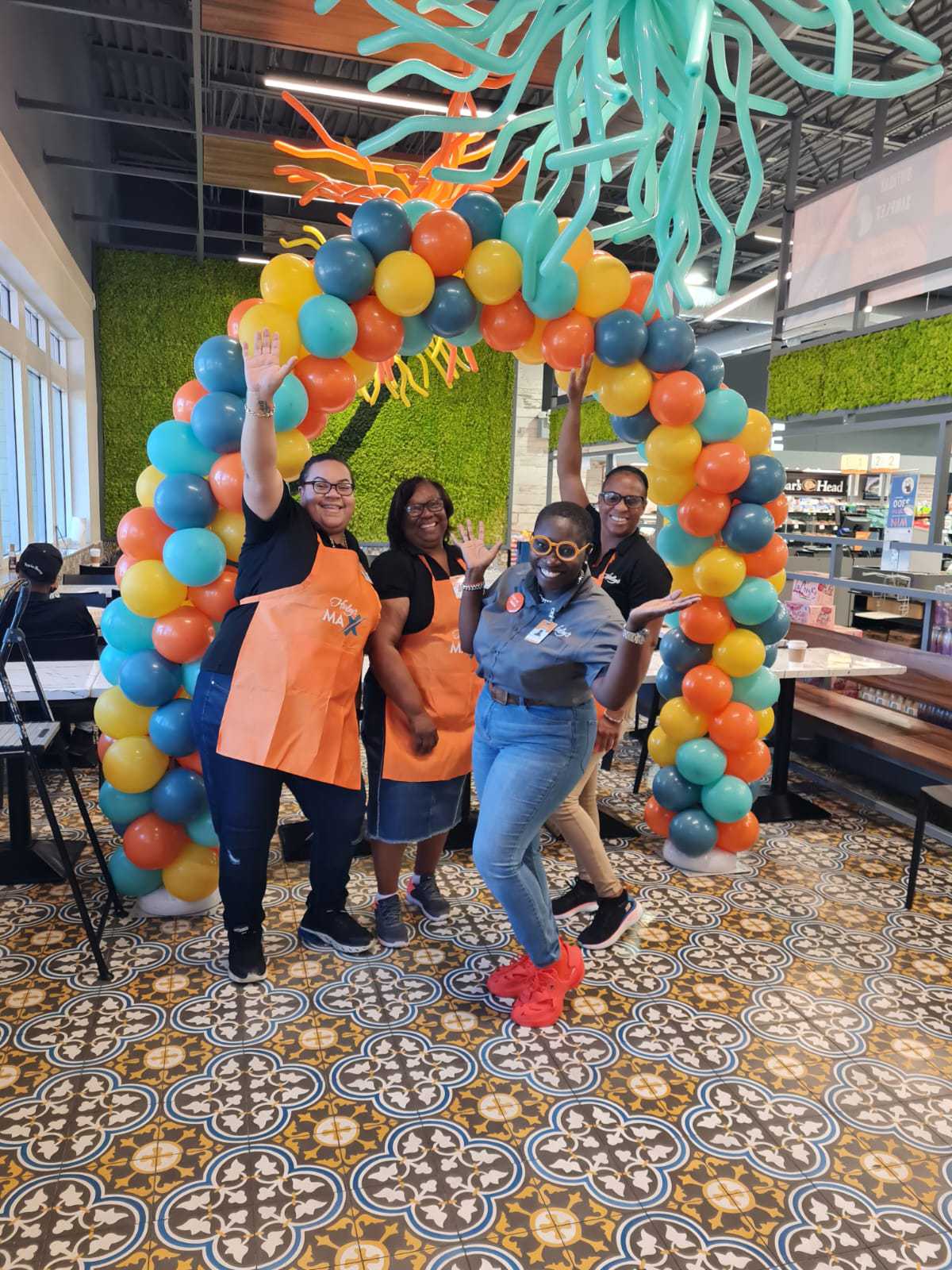 What makes Hurley's maX stand out from the rest?
In a recent survey, 80 percent of shoppers confirmed that they use their loyalty card each time they make a purchase. Yet, for close to half of these shoppers it takes more than 6 months to accumulate the minimum threshold of 10,000 points necessary to redeem the $10.00 value.
This led Hurley's to question the value proposition of rewards programs on the Island.
Randy Merren, director of Hurley's said, "While the standard practice for grocery retail loyalty programs on the Island involves earning 1% back for every dollar spent, and sometimes double or triple points, we wanted to go the extra mile. There was only one objective when developing the Hurley's maX program, making loyal customers feel truly valued."
So, what does real value look like? Hurley's maX members will now earn points and discounts on hundreds of products daily. The rate of earning points skyrockets during promotional periods, allowing members to earn thousands of points during a single shopping trip. Points can then be seamlessly converted into tangible cash savings for future purchases.
Beyond points, Hurley's maX delights customers with a host of surprises, including complimentary birthday gifts, product samples, exclusive access to events and contests, and instant member-only discounts.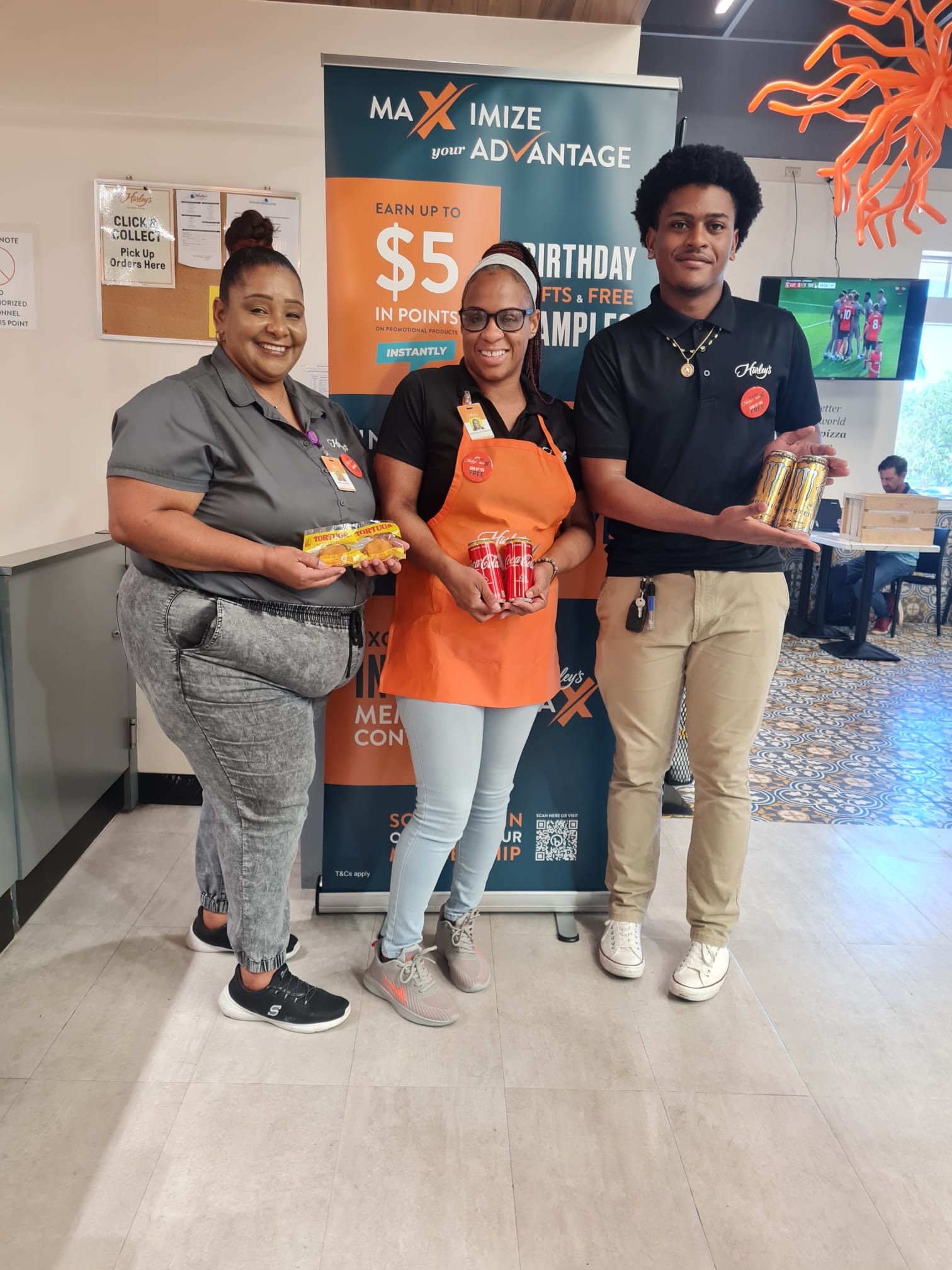 Partnering for Greater Value
The Hurley's maX program extends beyond grocery shopping to enrich our customers' lifestyles. To achieve this, we partnered with Clean Gas, a premier propane gas supplier; C3 – Pure Fiber, a top-tier fibre and TV provider; and soon to come, It's Your Party, a retailer offering a comprehensive range of party decorations, entertainment, and accessories as well as Vital Yoga Den and Spin Bar. Hurley's maX members can earn points through transactions with our partners. Whether you are paying your bills or purchasing products, you will be rewarded.
Additionally, companies can now also reap the benefits of these partnerships. Hurley's points can be earned from corporate transactions at partner companies and then allocated to a dedicated business rewards account. When conducting transactions on behalf of the business, multiple employees across various departments can contribute to the business rewards account, accumulating points collectively. Now, you can host your office party on us!
Join Hurley's maX
Whether you're already a Hurley's Advantage cardholder looking to upgrade or a newcomer wanting to sign up for Hurley's maX, the process is straightforward. Download the new Hurley's App from the Google Play Store or Apple Store and follow the prompts to register. Alternatively, visit Hurley's Grand Harbour, where our customer service staff are ready to guide you through the process.