Boar's Head® can only be found at Hurley's Marketplace
Did you know the Boar's Head® brand was established in the New York City area in 1905? Dissatisfied with the quality of hams available, founder Frank Brunckhorst set out to craft products of uncompromising standards by using only the finest ingredients.
Since 1905, their standards of quality have never wavered. Their products are made of only the finest ingredients: whole muscle beef, pork and poultry, and spices sourced from around the globe.
They pride themselves on being master craftsmen in their industry, skilled artisans in meat and cheese preparation methods. They use time-honored recipes that call for hand-trimming their meats and applying their spices by hand.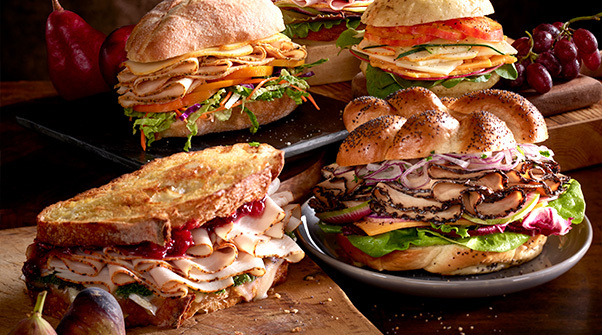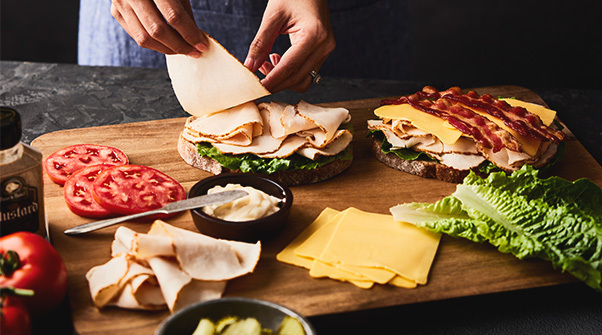 Hurley's Marketplace stocks a range of the Boar's Head® products; from sliced meats and cheeses perfect for sandwiches, a variety of hummus and Charcuterie items. 
All the Boar's Head® products contain NO gluten*, No Caramel Color, artificial colours or flavours. MSG added by-products or fillers or trans-fat**
*All Boar's Head Meats, Cheeses, Condiments and spread are GF
** No trans-fat from partially hydrogenated oils. 
 Our team at the Eatery and Good Eats kitchen also incorporate Boar's Head products into what they cook up! Find a delicious Boar's Head® pepperoni pizza at the pizzeria, a divine charcuterie board at the deli or order a sensational Boar's Head® sub platter for your next party from the Good Eats catering department. 
Follow our social media channels for our products of the month or find your favourite Boar's Head® recipe on the Inspire Me page. 
WELCOME TO THE COUNTER CULTURE