Hurley's Marketplace Grocery Delivery
Grocery shopping shouldn't be a chore, at Hurley's Marketplace we have made it easy and convenient with our online delivery and pick-up services. In this fast-paced world, we understand that convenience is something our customers are often looking for and why we offer a selection of shopping options. Shop online or via our app and choose to either collect in-store or have it delivered to your door!
Deliveries are available Monday through Saturday. Delivery times are based on areas of the island.
We deliver across the island and charges are based on the delivery location. 
$9.95 Georgetown, Savannah, South Sound
$12.95 West Bay Road intersection to West Bay (includes all of Seven Mile Beach)
$15.95 West Bay, Bodden Town, East End
We also offer a Delivery Subscription for Unlimited deliveries for the year
For $99 you have access to unlimited deliveries. (Membership allows for free deliveries for the year with purchases $100 or over).
Hurley's Delivery FAQ's
All orders are subject to a pick fee. Orders up to $99 incur a $10 pick fee. Orders over $100 incur a pick fee of 10% of the total value of the order.
If an item is out of stock, we are unable to call you to advise of substitutions prior to delivery unless you select "no substitution" on the ordered item.
Any order canceled within 24 hours of requested delivery or pick-up is subject to a $50 charge or 10% restocking fee, whichever is greater.
Save-More Wednesday or Senior Citizen Thursday discounts are not available on delivery or click & collect orders.
All prices are in CI dollars and will be converted at US$1.25 = CI$1.00.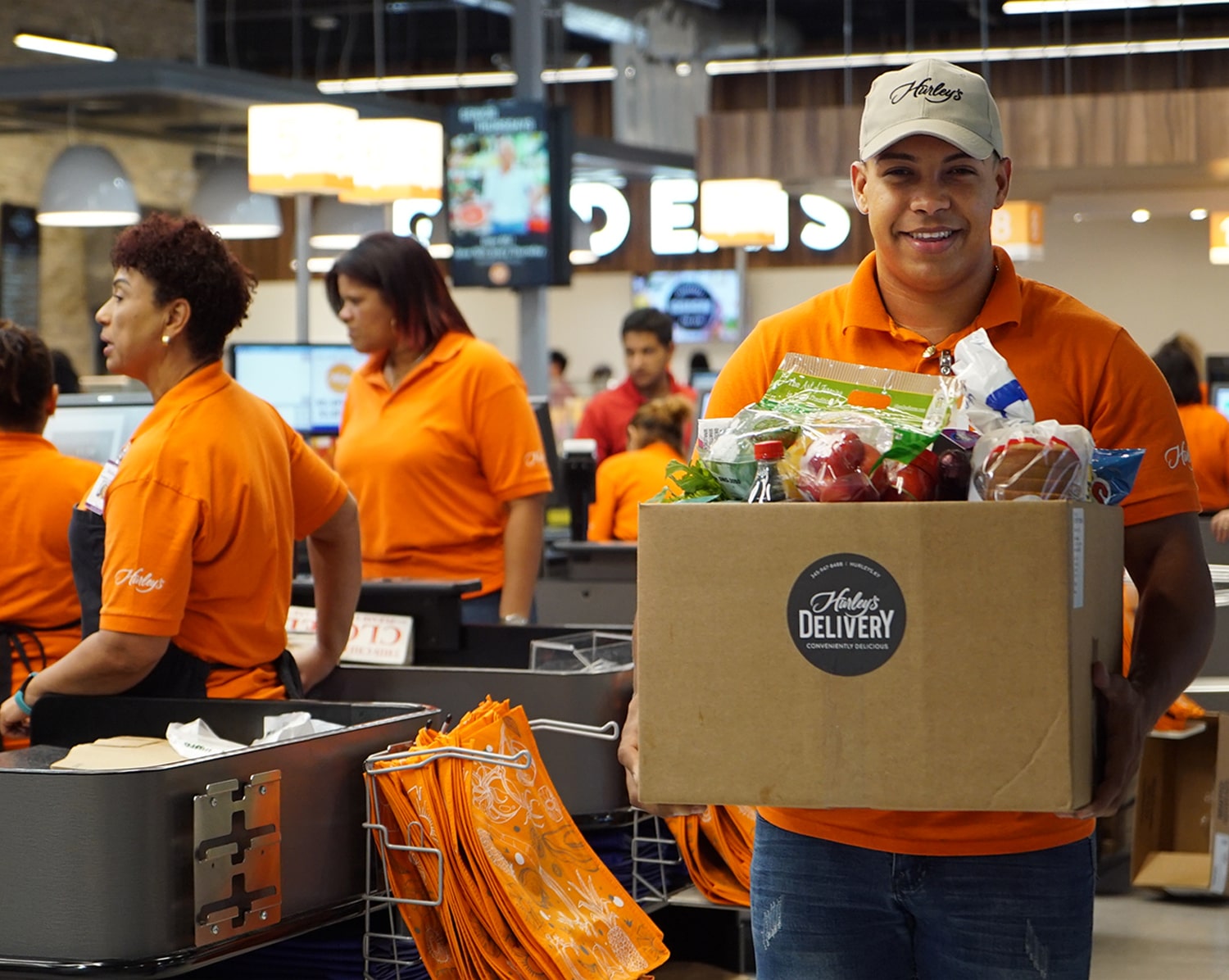 Subscribe to our delivery saver program
Join our Delivery Saver when you shop online for just $14.95 per month and get unlimited deliveries when you want each month. Or Save more with our annual delivery subscription for only $99! Conveniently delicious deals with Hurley's Online Shopping.