The holiday season is starting and for many, this means entertaining family and friends.
Frequently!
First up, this holiday is Thanksgiving.
Yes, Thanksgiving, although loved by most, can present opportunities for disaster.
Hurley's Marketplace is here, however, to help.
There are some basic things that can be done to ensure a smooth and enjoyable Thanksgiving gathering.
We have put together a few easy-to-use tips that will make your dinner a definite winner!
Planning is key when it comes to hosting so start by writing a list of people who will be attending, what you plan on cooking and the time required to complete each dish.
Plan your dinner time around this.
Make a detailed shopping list of all the items you will require to make your meal and party a success.
It's best to do your initial shopping at least one week prior to the event, so you have enough time to go back should you forget something important.
With Hurley's you can opt to do your shopping online to minimize time spent in store.
We deliver too, making it even easier for you.
If you are hosting a large party, consider making it a potluck.
Each couple could bring something they traditionally enjoy at Thanksgiving.
You can offer to make a mouthwatering turkey or ham while they bring the sides.
Decorating the table can add a certain level of sophistication to your dinner party.
For Thanksgiving our favorite table decorations include a selection of mini pumpkins, orange flowers and you can't go wrong with a Pumpkin Spice-scented candle to really set the mood.
We have all of this, and more in store so you only need to visit one store for all your Thanksgiving goodies.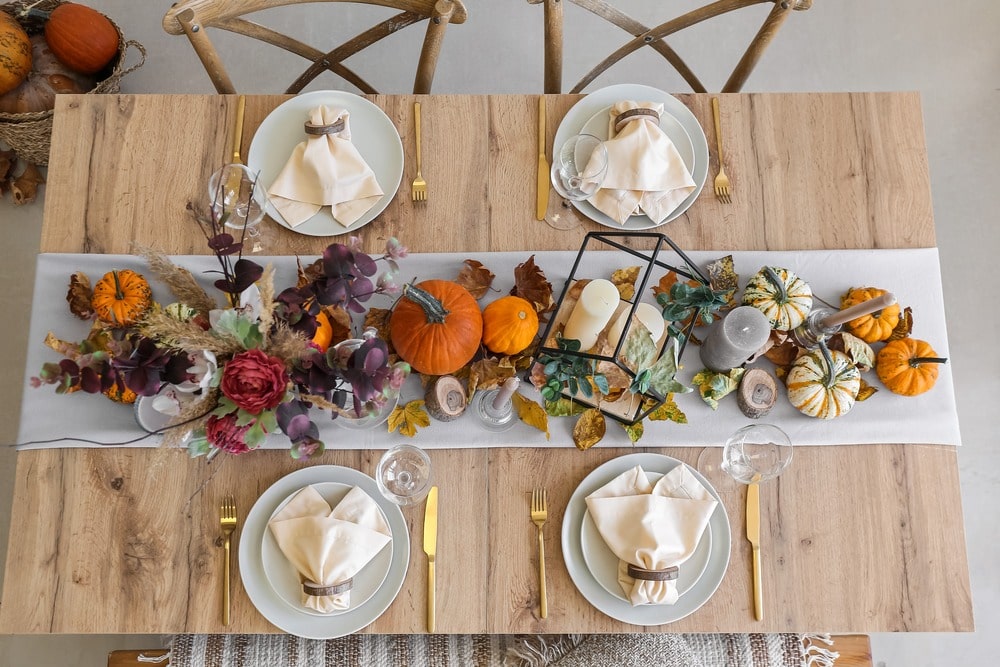 This holiday is all about being grateful for what you have and spending time with those you love and appreciate.
Even if the turkey is burnt and the tablecloth is a mosaic of stains, enjoy the time you have with family and friends, and take note of funny stories or Thanksgiving wishes to share at next year's dinner.
Visit the store to find a selection of Holiday season items that you can use to elevate your holiday dinner party experience.
Remember, if you don't feel like cooking, you can buy a pre-made cooked Thanksgiving dinner that includes Turkey or Ham, 6 sides and gravy for $189.99
A Fun Fact To Bring Up At Your Dinner Party
Nutmeg is a hallucinogen. The spice contains myristicin, a natural compound that has mind-altering effects if ingested in large doses.
Turkeys can run up to 25 mph (almost as fast as Usain Bolt).
The largest turkey on record weighed 86 pounds (about the size of a 12-year-old).
Once a Connecticut town delayed Thanksgiving because of a pumpkin pie shortage.
Easy Sides To Serve With Your Main Meal
Scalloped Potatoes (serves 6)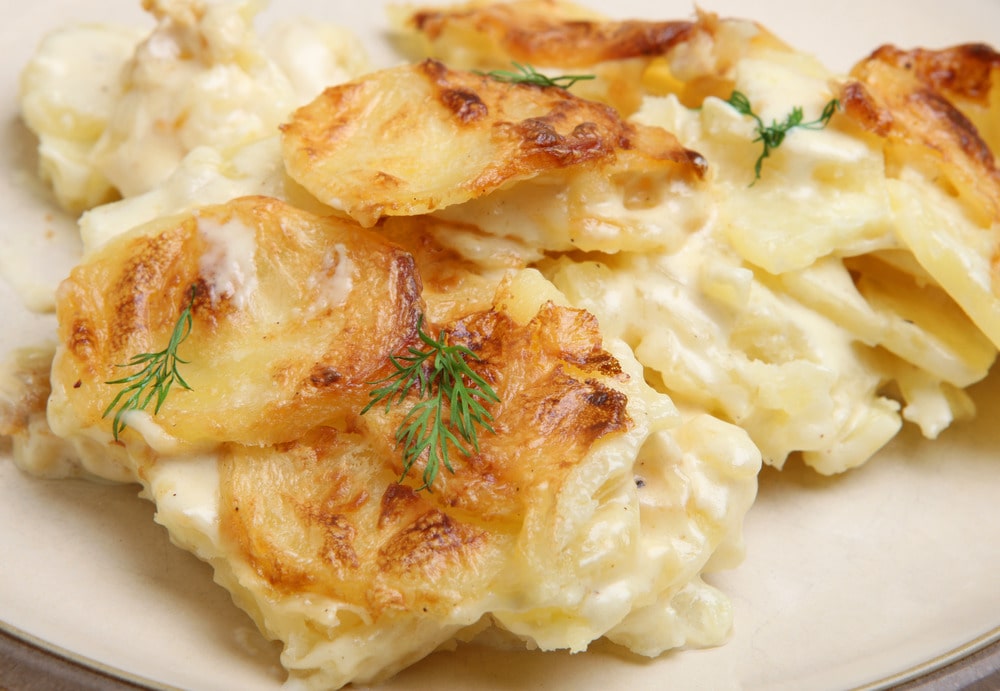 Ingredients:
4 tablespoons butter
1 small onion, finely chopped (1/3 cup)
3 tablespoons all-purpose flour
1 teaspoon salt
¼ teaspoon pepper
2 ½ cups of milk
6 medium peeled or unpeeled potatoes, thinly sliced (6 cups)
Steps:
Heat oven to 350°F. Grease the 2-quart casserole with shortening or cooking spray.
In a 2-quart saucepan, melt 3 tablespoons of the butter over medium heat. Cook onion in butter for about 2 minutes, stirring occasionally, until tender. Stir in flour, salt, and pepper. Cook, stirring constantly, until smooth and bubbly; remove from heat. Stir in milk. Heat to boiling, stirring constantly. Boil and stir for 1 minute.
Spread potatoes in casserole. Pour sauce over potatoes. Cut the remaining 1 tablespoon butter into small pieces; sprinkle over potatoes.
Cover; bake 30 minutes. Uncover; bake for 1 hour to 1 hour 10 minutes longer or until potatoes are tender. Let stand for 5 to 10 minutes before serving (sauce thickens as it stands).
Pumpkin Soup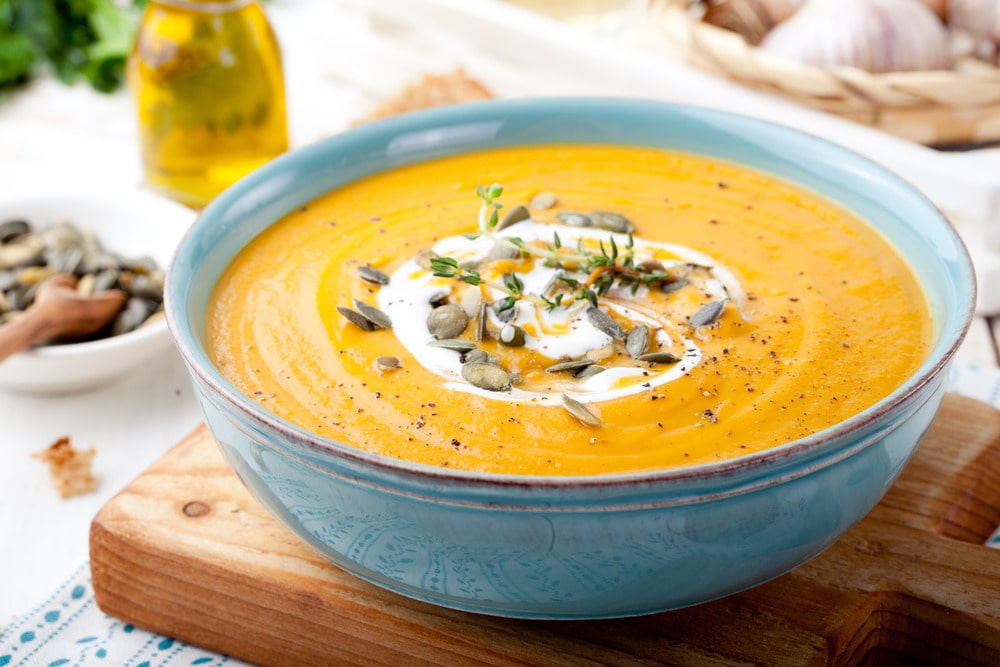 Ingredients:
3 tablespoons unsalted butter
2 medium yellow onions, halved and thinly sliced
2 tablespoons coarsely chopped fresh rosemary (or 2 teaspoons dried rosemary)
2 tablespoons maple syrup
4 garlic cloves, coarsely chopped
½ cup fresh apple cider (or ¾ cup apple juice)
4 cups low-sodium chicken broth, plus more as needed
2 (15-ounce) cans pumpkin purée (not pumpkin pie filling), or 3 cups homemade pumpkin purée
1 teaspoon mild curry powder
½ teaspoon ground nutmeg, plus more for serving
1 Pinch of ground cloves
1½ teaspoons kosher salt, plus more as needed
½ teaspoon black pepper, plus more as needed
⅓ cup heavy cream, plus more for serving
Steps:
In a large Dutch oven or other heavy-bottomed pot, melt the butter over medium heat. Add the onions and rosemary and cook, stirring occasionally, until the onions are lightly caramelized, about 15 to 20 minutes. If the onions begin browning too quickly, turn the heat to low.
Add the maple syrup and garlic and cook, stirring occasionally, until the onions have darkened in color, 3 to 5 minutes. Add the cider and cook, scraping up any bits from the bottom of the pan, until the liquid is reduced by about half.
Add the broth, pumpkin purée, curry powder, nutmeg, cloves, salt, and pepper, stir to combine, and bring to a boil. Turn the heat to medium-low and cook at a full simmer for 10 minutes, stirring occasionally and scraping the bottom of the pot to prevent scorching.
Working in batches, purée the soup in a blender or food processor and return to the pot (or use an immersion blender). Bring back to a simmer over medium heat, then turn off the heat and stir in the cream. Season with salt and pepper to taste and add more broth if the soup is too thick.
To serve, spoon the soup into individual bowls. Top each serving with 2 fried sage leaves and a drizzle of the reserved butter (if using), or a swirl of cream and pinch of nutmeg. Serve hot.
Traditional Cornbread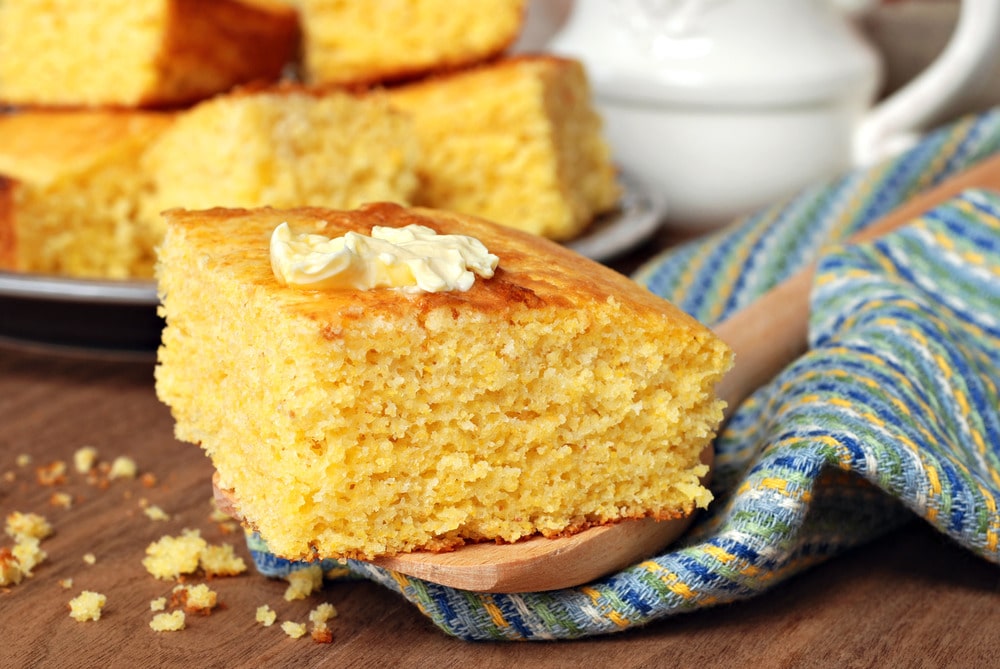 Ingredients:
1 ½ cups cornmeal
2 ½ cups milk
2 cups all-purpose flour
1 tablespoon baking powder
1 teaspoon salt
⅔ cup white sugar
2 eggs
½ cup vegetable oil
Steps:
Preheat oven to 400 degrees F (200 degrees C). In a small bowl, combine cornmeal and milk; let stand for 5 minutes. Grease a 9×13-inch baking pan.
In a large bowl, whisk together flour, baking powder, salt, and sugar. Mix in the cornmeal mixture, eggs, and oil until smooth. Pour batter into the prepared pan.
Bake in preheated oven for 30 to 35 minutes, or until a knife inserted into the center of the cornbread comes out clean.